These resource packs can be used by teachers, children's workers and parents to support the Christianity section on the RE curriculum in school or for home schooling. Each pack includes a story trail, wondering questions and creative response activities.
An Easter Adventure
This Easter resource pack covers the holy week to be used in school and is also suitable for home schooling.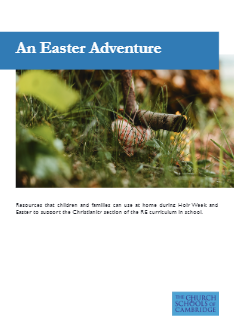 A Journey through Easter
Resources you will need:
brown felt 'road', figure of Jesus on a donkey (or picture), palm branch, 'temple' model or painted box, Jesus figure, doll's house tables, praying hands, 2 temple guard figures, a coin and a bag of coins, perfume bottle, small jug and bowl, picture of the last supper, sword, dove, cross, heart, 'tomb' and stone, 3 women figures, risen Christ figure (or picture), chick in an egg that opens, caterpillar and butterfly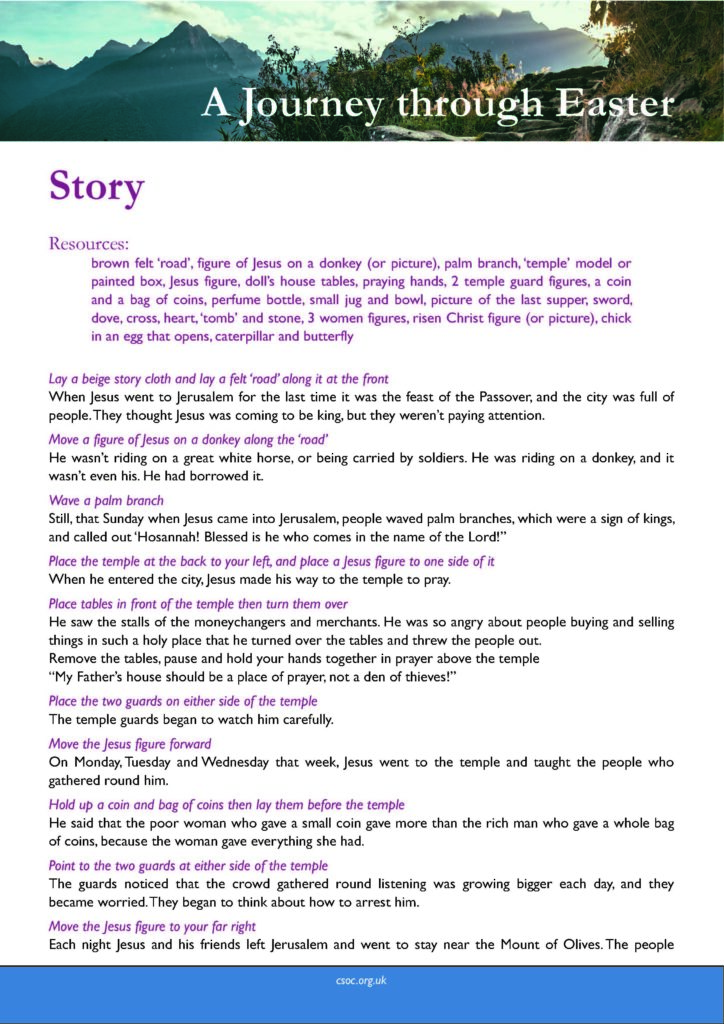 Christmas
This resource is a Godly Play style story of the 'whole story' and looks at the entire story, rather than focusing in on the stable.
We have created this material to provide a Biblical approach to Christmas that peels away the extra layers that have built up over nearly two thousand years of re-telling.
This story can be told in three parts or as one. There are three videos to accompany the story.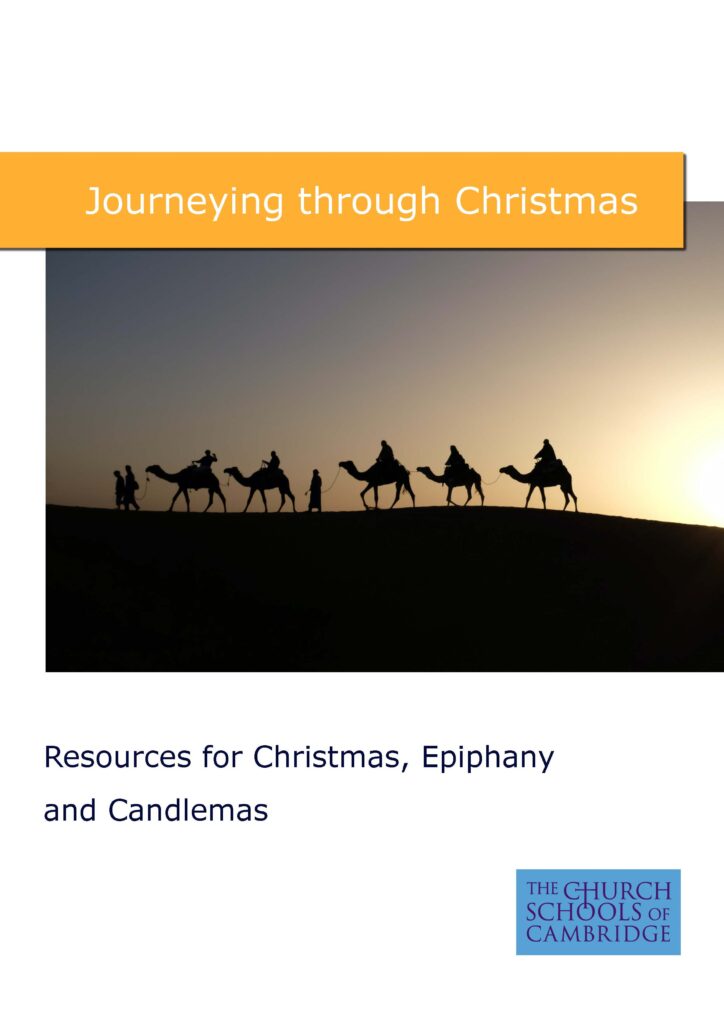 A Journey through Christmas
Resources you will need:
white cloth,
nativity set – figures of Mary, Joseph, donkey, baby, cow, shepherd, sheep, angel, and wise men, stable, manger, plus gold box for baby,
battery candle,
star,
King Herod figure,
scroll,
sword,
pyramid