The Church Schools of Cambridge was founded as the Old Schools Trust in about 1703 by the Revd William Whiston. Whiston was the third man to hold the position of Lucasion Professor of Mathematics at the University of Cambridge, the post having previously been filled by Isaac Newton. He gathered funds and other support from senior figures in the University and the Church of England to start 7 schools for a total of 260 poor children in Cambridge. There is some evidence that Newton was among the first to sign up to Whiston's initiative, donating £10, approximately £1500 in today's money.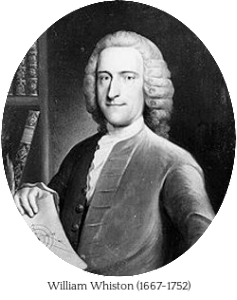 "to train poor children in the knowledge of God, and in the Christian Religion; and … to teach them to read, write and the boys to cast accounts, and the girls to sew, that they may be rendered more useful in their several stations in the world." (Whiston, 1703)
For much of its history the Church Schools of Cambridge has existed to support its schools, which have varied in number over the years, currently settled on four for which is has primary responsibility. In the early 1900s the Trust made a push to develop its funds towards establishing an endowment that would continue support for the schools for the foreseeable future.
In the 2000s The Church Schools of Cambridge officially changed its name from the Old Schools Trust. In recent years we have begun to focus more on the provision of RE and Collective Worship in schools, conducting research into the delivery of spiritually enriching education that will provide a solid foundation for children in later life. While we still support our four schools our work has expanded beyond these schools, aiming to make a wider impact on the provision of RE and collective worship both in the Diocese of Ely and nationally.