We run a number of events throughout the year. We have regular governor network evenings to bring together governors from across the region. Our Rain in the Desert Exhibitions allow pupils to encounter elements of the Christian calendar.
These walks around Cambridge trace the impact Christian thinkers have had on human rights and science through the centuries. Running throughout the year, find out more and how to book here.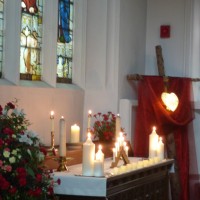 From 2015, in partnership with the Diocese of Ely, we will be offering a one year evening and weekend course on Lay Chaplaincy in Schools.
A Journey Through Christmas
"The quality of the exhibition was incredible. The children were engaged through every moment."
Teacher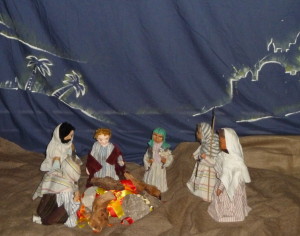 A Journey through Christmas was an exhibition held in St Andrew's, Chesterton. The experience took children from local schools through 3 stories which linked elements of the Christmas story to current day events and problems, such as refugees and homelessness. At the end children were given a chance to respond in a number of ways, using clay and picking response materials to take home.
Teachers were given a pack of resources for a lesson and a collective worship session to take back and try in their own schools here.
The exhibition gave children time to reflect and engage with the stories in a way they do not often have time for in schools.
This is one in a number of exhibitions run throughout the church year, if you are interested in coming to the next one please contact us.
This evening was run for governors in the Cambridge area to help them think about reconstituting their governing bodies. All governing bodies in England are required to reconstitute by September 2015, and we brought together governors, a representative from the Local Education Authority and CSoC to consider how this might be done effectively, including how to effectively carry out a skills audit.
"I thought this short text offering guidelines was thoroughgoing and incisive, the best piece of short output from a Christian educational body I have read for some time."
Governor
Find out more about our work with Foundation Governors and download our revised skills audit for Church of England schools here.